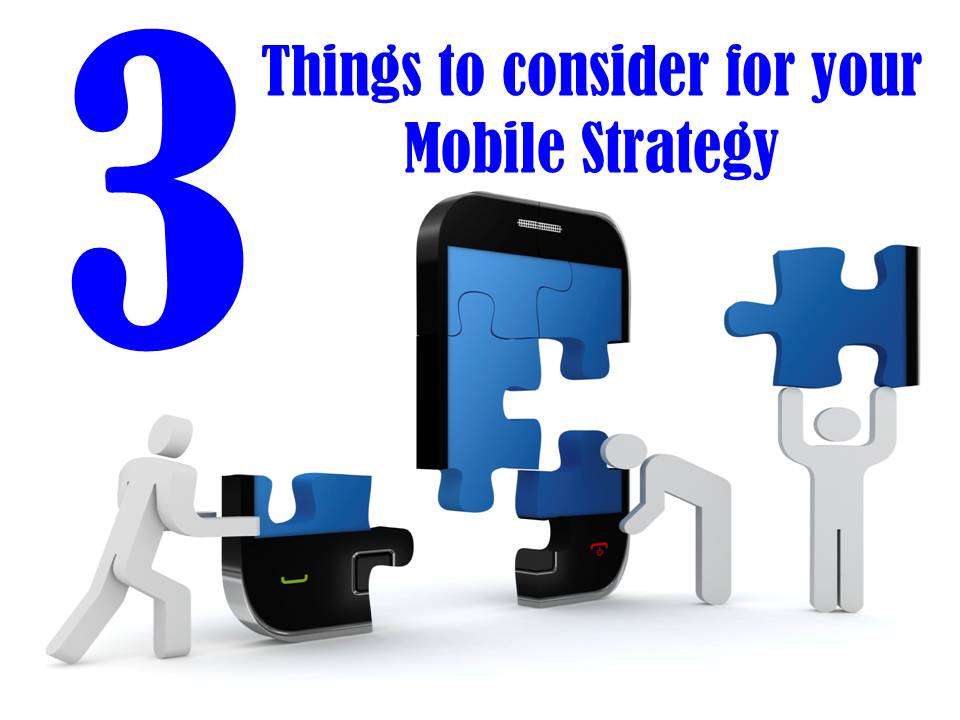 Every business must have a mobile marketing strategy yet many do not.  I'm often asked about mobile strategy and many people start to list the technologies that they believe they can use.  The truth is there are several steps that a business must take prior to starting to implement a mobile marketing campaign.  I list three easy steps below that a business must take prior to adopting any technology for mobile marketing.
1. Know exactly who your potential customer is.
Understanding who you're targeting as part of your mobile marketing campaign is a huge step towards success.  Any technology that is implemented prior to this information will fail.  A business must know the demographics of their potential customers so that they can market to them like a laser beam.  This is the reason why big data is so important.  This will increase the chances of success and increase the ROI of the marketing campaign.  Companies like Facebook and Google do a very good job of handling big data and helping businesses market to a specific niche because they have the details of consumers.
2. What are you as a business offering the customer
Once you know who your potential customer is you will then need to be aware of exactly what you are offering to that consumer.  Your product or service must be specific to the consumer so that they are not confused about the offering.  Your product must also be specific to that demographic.  In other words, a business can not mistakenly offer a Depends diaper to a baby!  The consumer and the offer must go hand in hand.  Knowing the details of the demographics and the offer will improve the chances of success.
3. What is the business's goal?
What is the main goal of the business's mobile marketing campaign?  Now that the business knows the consumer it will target and the offer how will it define the success of a mobile marketing campaign?  Will a larger database define its success?  Will increased profits define it?  Will an increase in ROI define the success of a mobile marketing campaign?  The business needs to have a specific goal along with a time frame that it will use to define the success of a mobile marketing campaign.  A 10% increase in sales in 3 months is a possible goal.  That seems to be a definite goal.  The goal need to be a very specific goal, with a specific time frame and have the ability to measure it.  The measurement stick maybe KPIs, analytics or some type of big data measurement.  If a business doesn't have a specific goal, a definite time frame and a measurement tool, then its mobile marketing campaign will not be successful regardless of the technology deployed.
These are the three things that need to be considered prior to deploying a mobile marketing campaign.  Let me know what you think!

Send to Kindle